SMS marketing in times of pandemic is the fastest way to communicate
SMS marketing in times of pandemic is the fastest way to communicate
The situation in which many businesses currently find themselves requires not only change, but also flexibility and incredible ingenuity. During the last week many companies moved their offices to homes and started working remotely. But not everyone has been lucky enough to be able to keep their business going.
Communicating with customers and prospects during this difficult time is crucial. Email and SMS are typically used to communicate information, as well as social media channels.
If you run company profiles in social media and you have a base of customers to whom you send messages, you do not have to worry about the possibility of conveying important information. The problem starts when you don't have a way to inform customers and people in the area about the changes your company has made due to the coronavirus pandemic.
Communication using SMS notifications is one way to deliver 1:1 content, allowing you to communicate relevant information and special offers quickly and easily. Using SMS geotargeting, you can reach people in a specific location.
SMS geotargeting
Geotargeted SMS/MMS is a service which makes it possible to send messages to people who are in the vicinity (within the range of several hundred metres) of a given place, e.g. The opening rate of an SMS message to a restaurant, cinema, shopping centre or store. This is especially effective for promoting local businesses or informing about changes and events taking place in the city. What's more, the fact that the people who receive your message are close to your company increases the likelihood that they will take advantage of your offer or respond to your message.
SMS geotargeting is a good way to reach a group of people in your vicinity without having to expand your contact base first. This solution is helpful and increasingly used in times of pandemic by local stores, restaurants and companies providing hairdressing or beauty services.
Advertising campaigns conducted in this way are easy to organise and allow you to reach specific groups of people with your message. Also important is the fact that 80 to 95% of SMS messages are read, making SMS one of the most effective forms of outreach.
The SMS open rate is impressive and the response is instant. Unfortunately, the content is limited by the number of characters, which means that the message you send must be concise.
Many SMS and email marketing tools give you the ability to build a profile of people based on tags and filters i.e. age, gender, address, interests. The DMSales platform holds and processes personal data in accordance with RODO, so you can be sure that you are sending messages from a reliable source and in accordance with the law.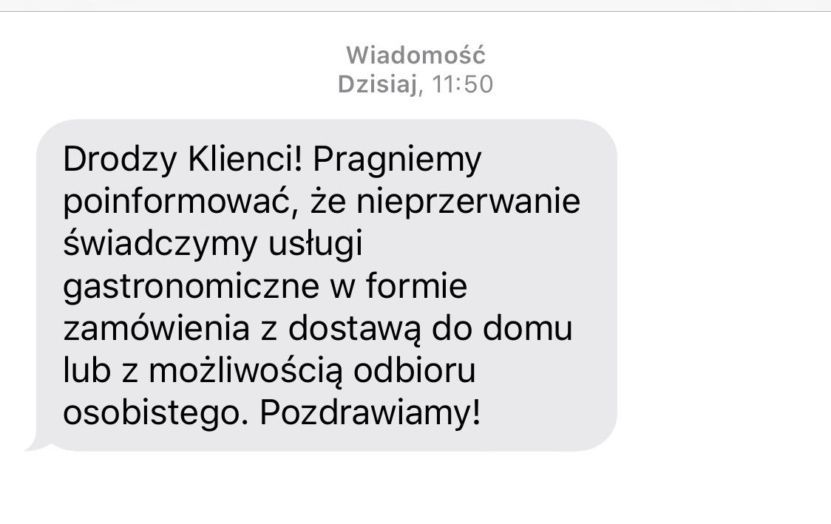 How to prepare an SMS campaign?
1. Choose your sender
Customize a personalized sender name so the recipient can easily recognize you. Use the name of your business or the name of the person who is sending the message.
If you can, choose to personalize the content of your messages. It will increase engagement and conversion.
Choose the base you want to send the campaign to and match the message to it.
4. Check the results
Monitor the results of your campaigns. Measure the effectiveness of your campaign thanks to extensive reports.
Mobile marketing is fast, effective and still not popular enough to make your communication stand out. Short text messages have a high open rate and the ability to connect with users in real time, even when they don't have internet access! It is also a way to communicate quickly in times of pandemic, when you want to convey relevant information to people in your area.